Web-based HR software that makes workplace happy!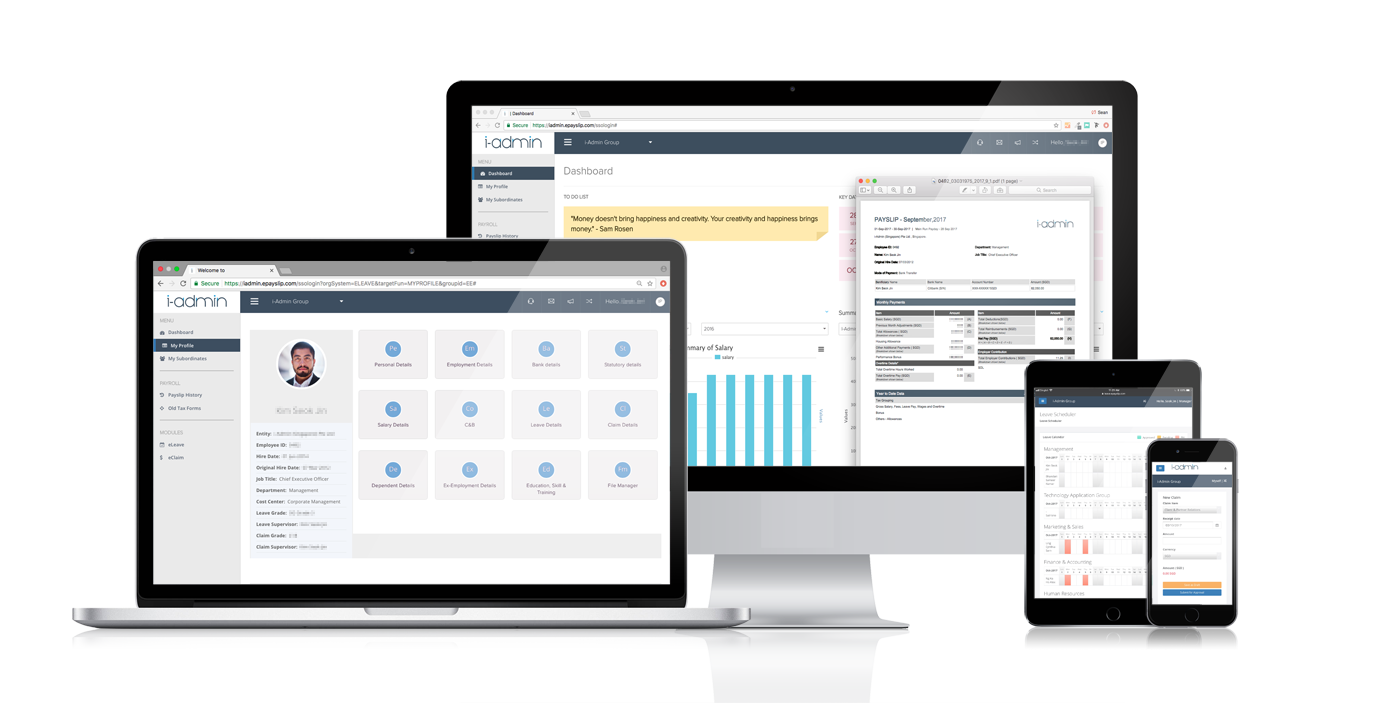 Web-based HR Software for Multi-Country Businesses

Proven HR solutions for MNCs since 2002
ePayslip is a leading HR Software-as-a-Service (SaaS) suite on cloud, built and provided by i-Admin. With 800+ clients in 16 countries for 15 years, its quality and stability are tested and proven.
Secured and Scalable on Cloud
Streamline HR Process on Web
i-Admin offers world-class, easy-to-use payroll solutions using technology and systems infrastructure that exceed industry standards. Our proprietary technology platform provides a singular web-based service that delivers electronic payslips and other e-Services to our clients. We offer payroll services to companies of all types and industries across 15 countries in Asia. As a leading regional provider of cloud-based SaaS payroll and HR management solutions, we achieve uncompromised efficiency, security and service quality to our clients' organisations and employees, further helping our clients' to save on large financial technological investments.